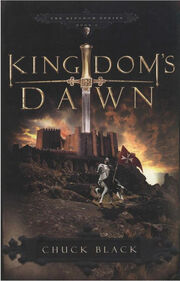 Kingdom's Dawn

Book:

1

Series:

Kingdom Series

Author:

Chuck Black

Publisher:

Multnomah

Language:

English

Pages:

160

Followed By:

Kingdom's Hope

Media Type:

Print
Kingdom's Dawn
Edit
They encounter tremendous adversity and challenges as Leinad discovers he is chosen by the King for a mission of utmost importance.
Characters
Edit
Hi there!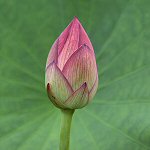 Welcome to this Wikia, and thank you for your contributions! We invite you to log in and create a user name.
Creating a user name is free and takes only a minute and it gives you greater anonymity if that is your wish. In addition, it is easier for other contributors to ask you questions and help you.
Of course, we hope you continue to make contributions, even if not logged in.
If you are new to Wikia or wikis in general, please visit the Community portal for an outline of some of the main parts of the site and links to pages that show you how to edit.
Discussion of any aspect of the site, and enquiries, can be made at the Forum or on the "discussion" page associated with each article. Please sign and date your contributions there, so that readers know "who to talk to" and whether your message is probably still of current interest.
He's just a young man, but that doesn't change the truth. He was chosen...
Sixteen year-old Leinad thought he was a common farmer's son, nothing more. He wondered why his father had trained him for years to master the sword—not exactly a tool of the trade for farmers—but one tragic event initiates a world of revelation.
Only then does he begin to understand his calling—a calling no other man in the entire kingdom of Arrethtrae can fulfill—a calling given him by The King Himself.
Teamed with a young slave girl, Leinad is thrust into adversity and danger—for The Dark Knight and his vicious Shadow Warriors will stop at nothing to thwart The King 's plan to restore the kingdom. Leinad will need more than a sharp blade and a swift hand to fulfill his mission and survive the evil plots of The King 's sworn enemies!
Journey to Arrethtrae , where The King and His Son implement a bold plan to save their kingdom; where courage, faith, and loyalty stand tall in the face of opposition; where good will not bow to evil—and the future of a kingdom lies in the hands of a young man.
Information
Edit
Released on May 1st 2006
160 pages
Subjects: Youth/Youth Interests/Teen Fiction
Interior illustrations by Marcella Johnson
14 Chapters (16 counting the Prologue and Epilogue)
Prologue - Voyage to the Edge
Chapter 1 - Vision Search
Chapter 2 - The Servants Sword
Chapter 3 - A Kingdom Lost
Chapter 4 - Yesterday's End
Chapter 5 - A Sword and a Mission
Chapter 6 - Let them Hear
Chapter 7 - No Place a Home
Chapter 8 - Betrayed!
Chapter 9 - Beginning of Bondage
Chapter 10 - Mastery Unveiled
Chapter 11 - A Savage Battle
Chapter 12 - Journey to Death
Chapter 13 - Storm of Salvation
Chapter 14 - A Question of Faith
Epilogue: - At Kingdom's Edge
Dedication
Edit
"To my father and mother, Jim and Frances. Your love, instruction, and encouragement inspired me, but most importantly, you showed me the light and led me to Him. Thank you!"